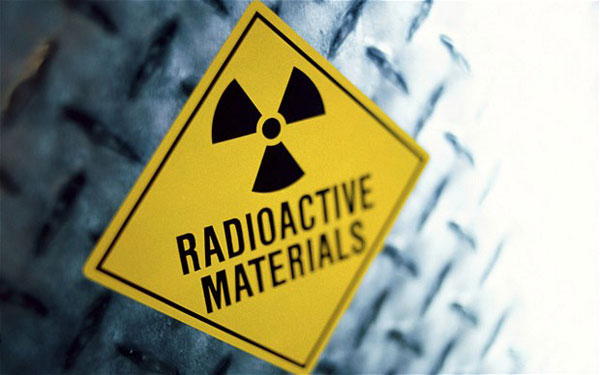 South Africa has reiterated its commitment to maintain the security of all nuclear and other radioactive material within the country, in keeping with its national and international obligations.
The country participated in the Nuclear Security Summit (NSS), which took place from Monday to Tuesday at The Hague.
International Relations and Cooperation Minister Maite Nkoana-Mashabane, along with Energy Minister Ben Martins, led a South African delegation to the summit.
High on the agenda was the review of progress made since the NSS process started in 2010. Delegates also sought to contribute to strengthening nuclear security through stronger national measures and improved international cooperation.
"We welcome the progress achieved to strengthen nuclear security at national levels and through the relevant multilateral organisations, especially the International Atomic Energy Agency (IAEA).
"South Africa stands ready to work together with all members of the international community to raise nuclear security levels internationally," said Minister Nkoana-Mashabane.
She said South Africa would continue to exercise its right to research, develop and use nuclear energy for peaceful purposes. This, the minister said, is why the country has adopted a policy on the beneficiation of its mineral resources, including uranium.
"We also derive great benefit from nuclear applications in areas such as health, nutrition and agriculture. South Africa contributes to these applications through the supply of medical isotopes and is well-placed to produce these isotopes on a large scale using low enriched uranium fuel," said the minister.
The summit built on the 2010 Washington and 2012 Seoul summits, with South Africa having participated in both.
South Africa's participation in the NSS process is informed by the shared vision of a world free of weapons of mass destruction, particularly nuclear weapons, as well as its triple objectives of nuclear disarmament, nuclear non-proliferation and the peaceful uses of nuclear energy.
The summit concluded with the adoption of the Hague Communiqué, which builds on the outcomes of the earlier summits. The communiqué includes reducing the amount of dangerous nuclear material in the world that terrorists could use to make nuclear weapons and improving the security of radioactive material.
Fifty-three states were represented at The Hague summit.
The United States will host the Nuclear Security Summit in 2016.
Whilst in the Netherlands, Minister Nkoana-Mashabane hosted a BRICS Foreign Ministers Meeting and also held bilateral consultations with her counterpart Frans Timmermans.
She also visited the International Institute for Social History in Amsterdam to view the archives of the "Netherlands against Apartheid 1948-1994" and the "Campaigns to Free Nelson Mandela" and also met with members of the Dutch Anti-Apartheid Movement. – SAnews.gov.za