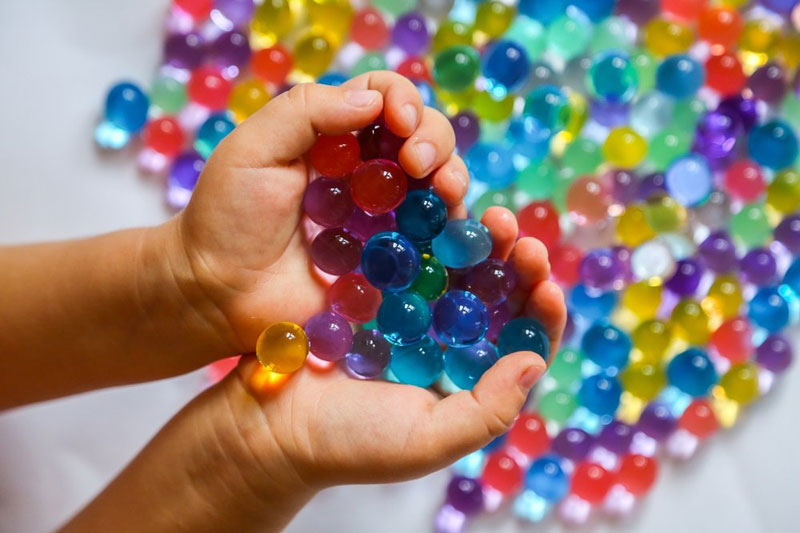 Educational Activities – Lockdown is a difficult time, especially for the youngest members of our families who don't always understand why they are not able to see their friends or go out on holiday outings. We've put together some ways to keep the fun going while learning too! Lockdown got your kids down? 8 Fun […]…
Teach-the-Brain
Create a Sensory Bin
A sensory bin is a tactile experience in a contained area; such as a storage container, bucket, tray, etc. Sensory bins are awesome hands-on tools for children to learn about their world and their senses!
The options for what goes into a sensory bin are endless and can be themed according to lesson plans, what the child/ren particularly enjoy and their favourite things, something new you would like to introduce, or by the sense you would most like to be stimulating.
– Practical Life Skills
Sensory bins let a child explore, discover and create play using practical life skills (dumping, filling, scooping) and learn valuable play skills.
– Play Skills & emotional development
Great for both social play and independent play, sensory bins allow children to play cooperatively or side by side.
– Language Development
Sensory bins increase language development from experiencing with their hands all there is to see and do which leads to great conversations and opportunities to model language.
– Understanding The Bodies Senses
Many sensory play bins include a few of the senses! Touch, sight, sounds, taste, and smell are our body's senses. Children can experience several at a time with a sensory bin.
– FUN!
And most importantly, because they are fun! It's a really fun and hands-on way to learning, you can take your sensory bins outdoors and enjoy the weather or work on them inside when it's cold out. Learning while having fun is the best way to learn!
Sensory items are available at Busy Bean here https://busybean.co.za/product-category/sensory/. We make themed sensory bins to order too if you would like to get in touch with us.