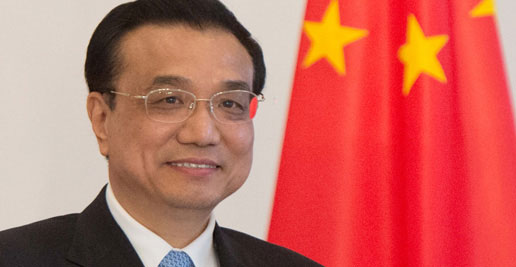 Xi'an – China will wage a war against poverty with a stronger resolve and prevent it from afflicting future generations, Premier Li Keqiang has said.
High economic growth since China adopted reforms and opened up more than 30 years ago has helped lift almost half the nation's population out of poverty. This is due to market-oriented reforms and the government's constant efforts in poverty relief, the premier said.
Despite the achievements, poverty is not fully rooted out, which has prompted the premier to make the vow during his tour to two deprived regions in the north-western province of Shaanxi.
Remaining poverty-stricken areas are mostly those beset with harsh natural conditions, the premier said.
"Poverty relief is like a thermometer that can measure social justice and people's well-being," he said.
Significance must be given to the creation of more fair development opportunities for the poor, Li said.
Meanwhile, the country will relocate people living in inhospitable areas, and nurture small towns where the relocated can enjoy the same public services as urbanites, said Li.
China will also speed up development of transportation infrastructure, especially railways, in central and western regions.
The premier said the government will separate poverty alleviation responsibilities between central and local governments, with local government carrying the burden of training, ensuring basic living standards and seeking solutions to increase people's wealth.
Shangluo and Ankang, the two destinations on Li's tour in the province, are located in mountainous regions and home to 1.5 million people with very low standards of living.
Official data showed the number of poor people in rural areas stood at 98.99 million at the end of 2012, down 23.39 million from 2011.
Rural people with an annual net income per capita of 2 300 yuan (US $337.05) or less are classified as poor under the poverty standard adopted in 2011 — up from the 1 274-yuan standard used previously.
China's poverty line is equivalent to less than US $1 a day and is still lower than the World Bank level of US $1.25 a day. – SAnews.gov.za-Xinhua